The East Coast Hurricane Season has started.
Last year's Hurricane Matthew left many people unprepared for the flooding, power outages, and damage that resulted.
Prepare now for that storm that is sure to hit.
Safety organizations, State and Federal Governments, and utility companies suggest that you have these basics on hand:
Food, Water, and Medical supplies to last at least 3 days. Don't forget your pets!!
Store canned food and a manual (non electric) can opener that your family will eat!
A camp stove or fuel for your grill. Have a way to use the camp stove or grill outside of the house.
Flashlight and batteries. Fire extinguishers.
For a complete list of what to have on hand go to https://www.fema.gov/media-library-data/1390846764394-dc08e309debe561d866b05ac84daf1ee/checklist_2014.pdf
If you or someone you know needs help buying or selling a home, call me. I am never too busy for your referrals.
Cary McGregor
919-455-8265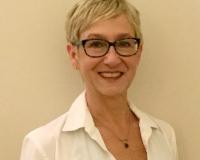 A native of North Carolina, Cary grew up in the Triad and has spent most of her adult life in the Triangle. When Cary and her husband returned to NC in 1999, they decided to call Cary NC home. Since....