In It to Win It: Land Your Dream Home by Avoiding These 7 Mistakes on Your Offer
You've seen every house on the market and you've finally found the spot you can't wait to call home. In fact, you've mentally decorated it and planned your new life, down to the barbecues and block parties you'll have with your awesome new neighbors. Sweet!
Slow down there, dear buyer. As you know, you still have one giant hurdle to overcome: You've got to make the offer that wins the house. And in a highly competitive housing market, that can be easier said than done. Don't blow your chances with any of these common home offer mistakes.
1. Dragging your feet
When you find the house that sings to you, that you know will work for your family ---- PLACE THE OFFER!!! Delays kill offers. If you wait, view other homes (just to be sure), call mom and dad and Aunt Jeanie, you could learn that the race is over and you are out before you've even warmed up!
2. Offering your max pre-approved amount
Get pre-approved before you start! But when it is time to make that offer, make sure you leave a little room at the top of limit. In other words, if your pre-approval is for $250, 000 and you start at $250,000, you might be left out of the running if there are other offers.
And keep in mind that there is another reason not to offer your top dollar. The job of the listing agent is to help the seller evaluate every offer. If you offer your absolute top dollar and interest rates go up, you could end up not being able to qualify for the mortgage loan. Listing Agents look at this. Do yourself a favor and don't outbid yourself.
3. Using an obscure lender
Another consideration is your lender. Some sellers and listing agents simply feel more confident in an offer that comes with a pre-approval from a well known mortgage lender as opposed to ABC Mortgages. IF you are using a smaller, less well known lender, consider providing the name and contact information for the contact person you have been working with.
4. Lowballing
Low ball offers can work in a strong buyer's market or with seriously distressed properties, but they do not work when it comes to making a legitimate offer on a home in a seller's market. A low ball offer frequently does nothing more than insult the other parties and stop all hopes of communication. Be sincere.
5. Waiving the inspection contingency
Even nationally ranked new home construction builders will recommend that you get your prospective home inspected!! Always, always, always get the home inspected. And if you live in an area where radon can test above safe levels, get a radon test too! For most people the purchase of your home is the largest purchase you will ever make. Don't you think it needs to be inspected to make sure it is safe and without a serious issue or costly concern? Don't you think you want it to be safe to live in? Get the inspections - they are pennies compared to the cost you could pay if there is something wrong!
6. Letting outsiders sway your offer
It's your first home!! And you want the opinion of a trusted friend or family member. I get it. However, if mom and dad or your boss have not been through all the other homes that you said no to, how will they understand what you have seen and why you want this one? If you are going to rely on the input of a second party, try to have that person tour every home with you. And keep in mind, when homes are selling as fast as they are right now, there may not be time for your friend to come tour the home. Don't miss out due to this type of delay.
7. Not selling yourself
WHAT!! Sell myself!! Yes. It's one thing to go into the offer knowing that there are a few issues with the house that you might want to negotiate. You could even ask the listing agent if those items were going to be addressed before closing. Most listing agents know that the sellers will concede on a few important and unattended maintenance issues when they can. But don't go in with a list of demands and "take no prisoners" attitude. That gets you no where. Show that you really want the property. Encourage the seller to select your offer by indicating your ability to be flexible with the closing date or items that convey.
Most of all - work with a real estate professional.
Call me. I really can help!
(Adapted from an article by Cathie Ericson|May 10, 2017 found at http://www.realtor.com/advice/buy/making-an-offer-mistakes/?iid=rdc_news_hp_carousel_theLatest)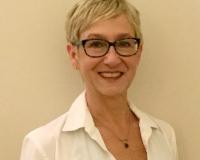 A native of North Carolina, Cary grew up in the Triad and has spent most of her adult life in the Triangle. When Cary and her husband returned to NC in 1999, they decided to call Cary NC home. Since....