Buying your own home can be one of the most stressful experiences of your life. It seems that something always goes wrong; and big or small, you can bet that it will feel like a big deal at the time.
Here are the steps to buying a home:
1 – Get a Realtor®! You wouldn't go into the hospital for surgery without employing a surgeon. Why would you undergo buying a home, usually the largest purchase of your life, without a real estate professional? There is a mountain of work to be done – forms to go through – restrictive covenants to research – inspections – pricing – negotiations! Hire a professional to help you through the process. Like I tell my clients, it's my job. I will take care of it for you.
2 – Get a mortgage pre-approval. If you don't know a mortgage lender, ask your realtor for help. It is best to know how much you can afford to buy before you start looking! In a hot market, like the Research Triangle Park Area, your pre-approval or proof of funds letter must be submitted with the offer.
3 – Search for your home! Oh my gosh! So many choices – new or existing? Which neighborhood? How many bedrooms? What style? The home search is not easy. It involves many hours of looking online and many more looking in person. Check out the neighborhoods, drive through, stop and talk to the other homeowners, visit the schools and talk to the administration. Ask about the HOA, the schools, all the questions you can think of. In other words – you also need to do a little "home" work.
4 – You will know it when you find your dream home! Even if it isn't your forever dream home, you will know that it is the home for you for right now. When you find the home you want to make your own, do not wait a minute longer – put in your offer! Listen to the advice of your realtor® in the matter of your offer. Some properties are getting multiple offers, but the winning offer is not always the highest offer. Talk to your realtor® in advance to develop a plan so you all know what to do when the time comes.
5 – Pre-approval pays off! Because you got preapproved, your funding comes through without any delays! SCORE!!
6 – Select your Homeowner's Insurance! About a month before closing contact your insurance agent and get your Homeowner's Insurance. Homeowner's Insurance is casualty insurance and is required by your lender. Call around to get the best possible price. If you own a car or two, you can get a discount for having a home and automobiles covered by the same company. ASK!
7 – Get a Home Warranty! Homeowner's Insurance and Home Warranty are not the same thing. Get a Home Warranty! A home warranty is a protection program that allows you to make a co-payment for repairs or replacement of various systems or appliances in the house. It is an assurance that the home's systems and appliances are in good working order or will not cost you more than the co-payment to replace the defective system.
8 – Go to closing! Closing or settlement is the process through which the property changes hands. In some parts of the country this is known as "escrow". But the basics are that the seller signs over their ownership to the buyer. This process is generally completed through a real estate attorney or title company attorney. Keys are usually handed to the buyer after the ownership of the home actually gets recorded to the buyer's name!
9 – Title Insurance! YES! The lender will require that you pay for their title insurance coverage. If the lender feels that title insurance is this important, why would you not protect your interest in the property? Exactly. Get the title insurance.
10 – You made it! It is now time to make your move! That's another highly stressful process, and if you are my client, I can make some recommendations!
Enjoy your new home!
If you or someone you know needs help buying or selling a home, call me. I can help!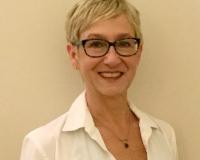 A native of North Carolina, Cary grew up in the Triad and has spent most of her adult life in the Triangle. When Cary and her husband returned to NC in 1999, they decided to call Cary NC home. Since....