It's every seller's goal is to sell their home quickly while getting top dollar.
That is my goal for you too!
Following these easy tips will help make your home irresistible to buyers!
Organize closets and cabinets. Buyers will open your closets and cabinets so be prepared. Organize your closets and cabinets. Box up and store all items that are out of season or no longer used in order to make your closets and cabinets appear spacious. Declutter and organize. It really does help!
Rent a storage unit. Homes always show better with less furniture and fewer belongings. Remove pieces of furniture or anything that blocks walkways. You want to create an open and welcoming atmosphere.
Remove items you want to keep. Any special fixtures, window coverings, or built-in appliances that you want to keep should be removed before your home goes up for sale. For example, if you want to take your dining room chandelier when you move, replace it with something that compliments the architecture and will stay with the house. If your extra-large armoire looks like it is built in, put it in storage or be prepared to let it go with the house!
Isn't it time to have a real estate professional help you sell your home? I am happy to put my experience, training, knowledge and expertise to work for you! Contact me at any time, [email protected] or 919-455-82765.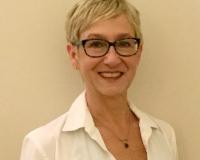 A native of North Carolina, Cary grew up in the Triad and has spent most of her adult life in the Triangle. When Cary and her husband returned to NC in 1999, they decided to call Cary NC home. Since....