How is your home search going?
Looking for the right property can often be an overwhelming experience, but it doesn't have to be! With the right information, and the right professional by your side, searching for your next home can be less stressful and even an enjoyable experience!
I can help you locate the right property for you and your family, within your budget, and doing so with the least amount of stress! One of my clients recently said that after years of searching and not being able to make a decision, I helped her distill the information and make the right decision for her in a matter of hours. Now she is enjoying the process of building her dream home, not stressing over the avalanche of information that was falling on her and not being able to make a decision.
Isn't it time you hired a seasoned professional to help you do this job right?
Let's get started today! I can be reached at [email protected] or 919-455-8265.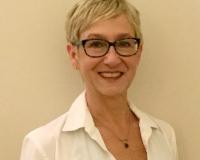 A native of North Carolina, Cary grew up in the Triad and has spent most of her adult life in the Triangle. When Cary and her husband returned to NC in 1999, they decided to call Cary NC home. Since....