As a real estate consumer, it's not just about who you know, it's also about what you know.
As a real estate professional, I have the tools that you, as a buyer or seller, need in order to understand and get the most out of today's market. Through me, you have access to location specific real estate data to help you with your home search or sale.
I am able to provide the most accurate information available so that you can make the best, the most informed decisions when it comes to buying or selling your home.
Feel free to contact me any time for all your real estate needs. I can be reached at [email protected] or 919-455-8265.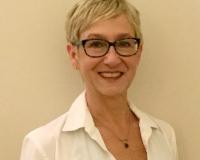 A native of North Carolina, Cary grew up in the Triad and has spent most of her adult life in the Triangle. When Cary and her husband returned to NC in 1999, they decided to call Cary NC home. Since....