HOME BUYING NEWS!!!
The National Association of Realtors compiles data about home buyers periodically throughout the year. The latest statistics are in and home buying is up!!
The primary reason most people buy a home is the desire to own their own home!
First time home buyers are up! First time homebuyers made up 35% of all home buyers last year, up from 32% the year before.
Eighty-eight percent of home buyers use an agent to help them navigate the process.
For Sale By Owner sales are down for the second year in a row. Only 8% of home sales were FSBO.
Don't be left wondering why you can't seem to find a home you like or why you seem to miss all the best deals!!
Call me! I can help!

Cary McGregor, Broker/Realtor©
919-455-8265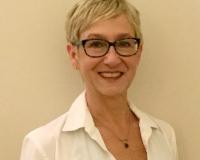 A native of North Carolina, Cary grew up in the Triad and has spent most of her adult life in the Triangle. When Cary and her husband returned to NC in 1999, they decided to call Cary NC home. Since....