LOAN APPLICATION
The first step in getting a home, and possibly the most important step, is the application.
The application is a lengthy form completed by the loan officer on behalf of the borrower. This form actually covers the potential homeowner's entire financial situation in amazing detail.
For starters, people are asked for their name, social security number, date of birth, current address and current place of employment. If the application is for the purchase of a home an address of the new home will be requested. However, it is not crucial if a new home has not been picked out yet. The loan officer can continue with the application with an assumed address and change it later if necessary.
It is important to note that all borrowers need to show at least two year's history for their residence and employment.
Next, the borrower will be asked about their assets. The term assets is a very broad term and can include a whole host of items such as
* any available money in checking accounts
* most recent savings account balances
* stock and bond investments
* land ownership
* any rental properties
* retirement accounts such as 401-k or IRA accounts
* income from ownership in businesses
Finally, the application will provide an estimate of the amount financed, the estimated closing costs, prepaid items and any money that the borrower will need to pay at the closing.
It cannot be stressed enough that the borrower needs to provide as much accurate detail about their income, assets and employment history. Making sure this information is up to date and correct will make the approval and underwriting process much easier.
Finally a note about trust and confidentiality. I know it is potentially embarrassing to tell your real estate broker that you have a foreclosure, a bankruptcy, a tax lien, or whatever you don't want to share with the broker, on your financial record. Once your mortgage lender runs a complete credit report, everything will be disclosed. But please know that just like your lender, we must maintain your confidentiality. If you do not feel that you can trust your real estate broker, go work with someone you can trust – someone who will have your best interests at heart – someone who will maintain your confidentiality.
When I work with clients who have gone through a foreclosure, bankruptcy or whatever, I can help prepare them in advance by getting all their documentation together for the mortgage originator. This helps to prevent delays later in the process that could ultimately keep you from closing on your loan and getting your dream home! And believe me when I say that this process can be stressful without adding unnecessarily to it.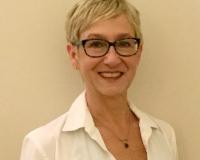 A native of North Carolina, Cary grew up in the Triad and has spent most of her adult life in the Triangle. When Cary and her husband returned to NC in 1999, they decided to call Cary NC home. Since....