Buying a Home - Step 2 – The Search Begins!
Congratulations! You have fixed any outstanding credit issues and gotten a pre-approval for a home loan. You now know exactly how much you can afford to buy. But what do you do next?
If you are like 95% of the population, you go online! That's right; 95% of all home searches begin on the internet.
Lots of people ask me which internet home sale site is best. They are all fine, but none are as good or reliable as having a realtor work for you to help you find what you really want and need.
What you really need to concentrate on is finding the realtor who will help you, work with you, take the time to invest in your search. So much of finding the right home is timing, and your professional realtor can help you with timing your search, purchase and closing.
Since October 1, 2015 when new lending processes and disclosures went into effect, closing on a pre-approved home loan can take 45 days or even longer!
And in areas like The Greater Triangle Area (Raleigh, Durham, Chapel Hill), NC, where there is a shortage of existing homes for sale, it can take 4 month or longer to find a home!
When you develop a professional relationship with your realtor, you reap the rewards of this time spent. Your realtor will quickly come to know what type of home you want, what features it should have, what it should 'feel' like when you open the door. Your realtor will also develop a relationship with your lender and be able to respond quickly when you do find the right home, getting all your financial information properly presented so that you have the best chance of having the winning offer. If you live in an area where there is a shortage of inventory, working with a realtor becomes critical. Buyers who flit like a bee from one realtor to another putting in a different offer every week, build no relationship, develop no trust and frequently do not have adequate financial information to allow the realtor to represent them to their fullest. The result is that those buyers do not have any of their offers accepted.
But just because you have a realtor does not mean you don't have to do anything!!
Do your homework!
Drive through the neighborhoods you are interested in moving to: see how long it would take you to get to work, the grocery, the schools. Locate doctor's offices and the closest pharmacy. Talk to the neighbors. Find out what they like most about the neighborhood and what they like least. If you have school age children, visit the schools and speak with the principal. If having a community pool is essential for you and your family – go see the pool! If you like walking trails and boating, check that those amenities are provided or nearby. Talk to the president of the Home Owners Association and ask about the covenants and community.
Finally develop a plan with your realtor as to when you will go view homes. You may find your perfect home on your first viewing – or you may have to see 10 to 20 homes to find your dream home. The first few homes are usually a good way to determine exactly what you are looking for in a home, refine your preferences. Take notes. It will help.
Looking to buy or sell a home this year? Contact me at [email protected] or 919-455-8265. And by the way, I am never too buy for your referrals.
NEXT WEEK: New Construction vs Existing Home purchase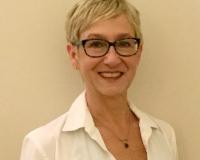 A native of North Carolina, Cary grew up in the Triad and has spent most of her adult life in the Triangle. When Cary and her husband returned to NC in 1999, they decided to call Cary NC home. Since....